ANALISIS NILAI-NILAI PENDIDIKAN KARAKTER DALAM FILM BUMI TADULAKO KARYA PUSDATIN
Abstract
This study aims to describe the analysis of character education values in the film Bumi Tadulako by Pustadin. This study uses qualitative research with a critical discourse analysis method approach. Data collection is done by observation, interviews, documentation. The research was conducted at SDN Wegil Sukolilo Pati. The object of research is the values of character education in films in Civics learning in elementary schools, where the fourth grade teacher is the facilitator and the research subject is the fourth grade student informant consisting of 6 students, 3 boys and 3 girls. The data analysis used by the discourse analysis technique focuses on two elements, namely, first, at the word level and second, how the events and actors involved in an event are about to be discussed. The results showed that there were values of character education in the film "Bumi Tadulako" by Pusdatin, namely Religion, Nationalism, Mandiri and Mutual Cooperation. The implementation of character education values in Civics learning through the film Bumi Tadulako has been implemented and has been carried out, namely praying before the Civics learning begins, flag ceremony on Mondays, doing assignments for Civics subjects themselves, and cleaning the classroom when finished learning PPKn.
Keywords
Character Education Values,Film, PPKn Learning
Referensi
Arini, M. (2015). Representasi Kecantikan Wanita dalam Film 200 Punds Beauty Karya Kim Young Hwa. Jurnal Ilmu Komunikasi, 3(4), hal. 320. Asri, R. (2020). Membaca Film Sebagai Sebuah Teks: Analisis Isi Film "Nanti Kita Cerita Tentang Hari Ini (NKCTHI)". Jurnal Al Azhar Indonesia Seri Ilmu Sosial, 1(2). Azzal, A.M.(2011).Urgensi Pendidikan Karakter di Indonesia (Revitalisasi pendidikan karakter terhadap keberhasilan belajar dan kemajuan bangsa). Jogjakarta: Ar-Ruzz Media Delbianti, Sahabuddin, C., & Syaeba, M,. (2020). Analisis Nilai-Nilai Pendidikan Karakter dalam Film Athirah Karya Alberthiene Endah. Journal Peqguruang: Conference Series, 2(2). Eriyanto.(2001). Analisis Wacana: Pengantar Analisis Teks Media. Yogyakarta: LKiS. Fowler, R., Hodge, B., Kress, G., & Trew, T. (1979). Language and Control. London: Routledge and Kegan Paul. Ika, A.P, Masfuah, S & Rondi, W.S. (2018) Pendidikan Multikultural Berbantuan Metode Pictorial Riddle Untuk Meningkatkan Karakter Kreatif dan Bersahabat Siswa Kelas 3 Sekolah Dasar. Jurnal Pendidikan dan Kebudayaan, 8(2), hal. 109-119. Jail. (2012). Karakter Pendidikan Untuk Membentuk Pendidikan Karakter. Jurnal Pendidikan Islam, 6 (2) Nasir, N.K. (2022). Nilai-Nilai Pendidikan Karakter Dalam Film Bumi Tadulako. Skripsi, Universitas Samudra.ang Hari Ini (NKCTHI). Jurnal Al Azhar Indonesia Seri Ilmu Sosial, 1(2). Sulistyowati. (2012). Implementasi Kurikulum Pendidikan karakter. Yogyakarta: Citra Aji Parama. Wiyani, N.A .(2012). Save Our Children from School Bullying. Yogyakarta: Arruz Media.
DOI:
https://doi.org/10.24176/jpp.v5i2.8523
Article Metrics
Abstract views :
82
|
404-417 views :
122
Refbacks
Saat ini tidak ada refbacks.

This work is licensed under a
Creative Commons Attribution-NonCommercial-ShareAlike 4.0 International License
.

Jurnal Prakarsa Paedagogia Status
Negara Asal Pengunjung: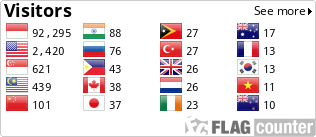 Jurnal Prakarsa Paedagogia dari Fakultas Keguruan dan Ilmu Pendidikan Universitas Muria Kudus is licensed under a Creative Commons Attribution 3.0 International License.
Dedicated to: